George Macintosh
Counsel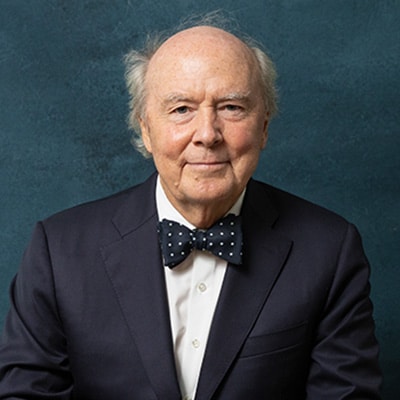 Biography
From January 2014 to April 30, 2023 George Macintosh was a Judge of the Supreme Court of British Columbia. Previously, George led the litigation group at Farris, where he practised from his call in 1973 to December of 2013.
He was appointed King's Counsel in 1987, elected as a Fellow of the American College of Trial Lawyers in 1991, and a Fellow of the International Society of Barristers in 2001.
George practised as general counsel, at trial and on appeal, appearing before many provincial and federal tribunals, including the Supreme Court of Canada. He also appeared before tribunals outside Canadian jurisdiction, including the International Court of Arbitration for Sport and the American Arbitration Association, and sat as an arbitration chair in a wide variety of disputes. His practice as counsel was diverse but always included civil litigation at trial and appeal.
He served as special prosecutor appointed by the Attorney General of British Columbia, as commission counsel for the government of British Columbia, and as counsel to committees of the Canadian Judicial Council in their hearing of complaints against federally-appointed judges. He arbitrated, as counsel for British Columbia, compensation for Provincial Court judges, and compensation for medical doctors practicing in the province.
He has served as amicus curiae to the B.C. Supreme Court on a constitutional reference. He is a former co-chair of the Allan McEachern Course on Trial Advocacy at the Peter A. Allard School of Law at the University of British Columbia, and a founding member of the British Columbia Inns of Court project, which is devoted to fostering professionalism in young lawyers. He also served on various committees addressing legislative reform in matters of evidence and civil procedure. George is a past chair of the civil litigation section of the Canadian Bar Association and is a past chair and a director of the Sopinka Cup Society, which hosts the national finals of the Canadian law school trial moot competition.
In 2002, George was a member of the six-person Canadian delegation to Taiwan to advise the Taiwanese government with respect to the adversarial system of law. He served as a member of the federal Minister of Justice's Advisory Committee on Judicial Appointments in British Columbia and was a Canadian Representative at the 2007 Canada-US Legal Exchange, held every ten years, hosted by the Supreme Court of the United States and the Supreme Court of Canada, and sponsored by the American College of Trial Lawyers.
Recognition

Appointed King's Counsel 1987

Associations

Fellow of the International Society of Barristers, since 2001.
Fellow of the American College of Trial Lawyers, since 1991.
Member, Supreme Court of Canada Advocacy Institute for the British Columbia region.
Founding Member, British Columbia Inns of Court program.
Past President, Canadian Bar Association ( Civil Litigation Section)