Emily A. Kirkpatrick
*
Partner
*Practicing through a law corporation.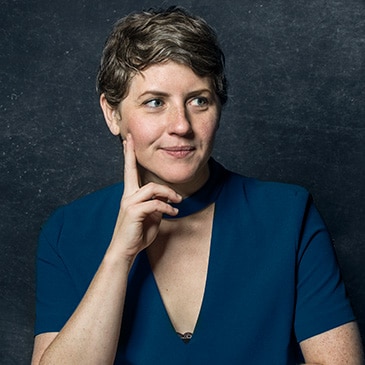 Biography
Emily Kirkpatrick maintains a general civil litigation and administrative practice, with a particular focus on corporate, commercial and class action matters.
She has experience working with clients on a wide range of issues including shareholder disputes, class action defense, contract disputes, product liability, employment issues, environmental matters, franchise agreements, leases, debt recovery, and municipal and other government relations. Emily has also advised and represented clients involved in various regulated industries including securities, pharmaceuticals, and energy. She has appeared as counsel at various levels of court in BC and Ontario, as well as before the Federal Court, and administrative and regulatory tribunals.
Emily's mediation and arbitration experience includes both domestic and international commercial matters on a range of issues including securities, real property disputes, and licensing agreements.
Emily sits on the editorial board of the Commercial Litigation and Arbitration Review and is a member of the Advocates Society and the Canadian Bar Association. She is past Vice Chair of the British Columbia Regional Advisory Committee, National Standing Committee, and Young Advocates' Standing Committee of the Advocates' Society, and a past member of the Law Reform, Court Services, Government Relations, and Resolutions and Bylaws Committees of the Canadian Bar Association, BC Branch.
Emily is a regular contributor to various CLE programs and publications, including in the areas of class actions, expert evidence, professional regulation, and arbitration. She is a former clerk of the British Columbia Supreme Court and a past participant in the British Columbia Inns of Court Program.
Publications
"Anatomy of a Trial" in Civil Trial Handbook, CLEBC, 2021 and 2018 (co-authored with Owen James)
"Pre-Trial Disclosure of Expert Opinions and Related Matters", in Expert Evidence in British Columbia Civil Proceedings (CLEBC, 2018 and 2015) (co-authored with Mike Stephens)
"Class Actions and Waiver of Tort—Where Do We Go from Here?", Class Action Defence Quarterly, vol. 4, no. 2 | December 2009 (co-authored with Andrew Bernstein)
"Taub and Dass: Can the IDA/IIROC Discipline Former Members", The Advocates' Quarterly, vol. 35, no. 3 | April 2009 (co-authored with John A. Fabello)
Recognition

Benchmark Litigation, recognized since 2018

2022 – Top 100 Women in Litigation – Canada
2022 – Litigation Star – British Columbia
2018 – 2021 – Future Litigation Star – Canada
2018 – 2021 – 40 & Under List – Canada

Chambers Canada, ranked since 2022

2022 – Up and Coming – Canada

Lexpert Canada, recognized since 2022

2023 – Leading Lawyers to Watch, Litigation – Corporate Commercial
2022 – Rising Stars Award Winner

Legal 500 Canada, recognized since 2023

2023 – Next Generation Partner – British Columbia

   

Education

JD, University of Toronto (2007)
BA (Hons), Queen's University (2004)

Associations

Advocates Society

Canadian Bar Association

Bar Admissions

British Columbia, 2012
Ontario, 2009
Notable Cases
Owners, Strata Plan LMS 3905 v. Crystal Square Parking Corp., 2020 SCC 29, successful on behalf of the respondent, Crystal Square Parking Corp. in upholding the decision of the British Columbia Court of Appeal. The case concerned a dispute over the obligation of a strata corporation to pay for parking as provided for in an agreement that had been executed at the time of the property's development (before the strata existed).  In upholding the decision of the British Columbia Court of Appeal, the Supreme Court of Canada (Rowe J., dissenting in part) clarified and confirmed the law of pre-incorporation contracts, as well as the law in respect of contract formation, more generally. The Court also addressed the interplay between the Strata Property Act and contract law, and between contract law and real covenants, respectively.
Oei v. Hui, 2020 BCCA 214, successful on behalf of the appellants, Terry Hui and Concord Pacific Acquisitions on case concerning the tort of abuse of process. In overturning the decision below, the Court confirmed the elements of the tort, including the "overt act". The Court rejected the argument that a plea of "knowing falsity" can transform a claim into an improper one, including on the basis of inconsistency with absolute privilege.
Este v. Esteghamat-Ardakani, 2020 BCCA 202, successful on behalf of the appellant in setting aside a mandatory interlocutory injunction issued in favour of one tenant in common against the other. The Court confirmed the law of tenancy in common, rejecting the argument that one property owner could be compelled to agree to the rebuilding of a residence on jointly-owned land.
Yi Teng Investment Inc. v. Keltic (Brighouse) Development Ltd., 2019 BCCA 357, successful both on application and on appeal on behalf of the defendant developer seeking to discharge a certificate of pending litigation. Both the chambers judge and Court of Appeal concluded that the plaintiff's claim gave rise to no "interest in land".
Markin v. Fasken Martineau DuMoulin LLP, 2019 BCCA 275, successfully represented the defendant law firm in upholding trial decision that bond subscription funds did not constitute "deposits" or trust funds under the Real Estate Marketing Act, S.B.C. 2004, c. 41.
Concord Pacific Acquisitions v. Hong Leong Oei et al., 2019 BCSC 1190, a four-month trial concerning a "Heads of Agreement" entered into between the parties and whether it gave rise to contractual obligations in respect of a proposed transfer and development of the Plaza of Nations land, or obligations of good faith.
Este v. Esteghamat-Ardakani et al., 2018 BCCA 290, successfully representing two of the defendants in having the trial court's determination dismissing the claim as an abuse of process upheld. The Court of Appeal the determination below that the plaintiff's position claiming beneficial ownership of assets she had previously disclaimed in a family proceeding constituted an abuse. Leave to appeal to the Supreme Court of Canada was denied.
B.I. Incorporated et al. v. Au et al., 2017 BCSC 2476, successfully represented the petitioners in having letters rogatory from the Supreme Court for the County of Onondaga, State of New York enforced. The court concluded that the testimony of the BC-resident engineer sought in respect of product liability claims related to an electronic monitoring bracelet was relevant, necessary, and not unduly burdensome, rejecting arguments that it could have been obtained through one of the other witnesses.
Basha Sales Co. Ltd. v. Adera Equities Inc., 2017 BCSC 1715, successfully represented the Adera Group and executives in bringing application for special costs arising from summary trial dismissal of a claim by owners of a residential development against the developer and adjacent property owners for additional parking stalls in a shared underground parking facility.
Arkansas Teachers Retirement System v. Lions Gate Entertainment Corp., 2016 BCSC 432, successfully represented Lions Gate in defeating an application to bring a derivative action in the company's name against current and former directors and officers, arising out of the attempted takeover of Lions Gate by Carl Icahn in 2010.
Zellstoff Celgar Limited Partnership v. British Columbia Hydro and Power Authority, 2015 BCCA 497, concerning the British Columbia Utilities Commission's jurisdiction and reasonableness in approving third party restrictions imposed through a power purchase agreement between BC Hydro and FortisBC.
Fanshawe College v. AU Optronics, 2015 ONSC 3414, in proposed class proceeding on behalf of purchasers of liquid crystal display products, successfully opposed motion to add a new plaintiff on the basis that the proposed plaintiff's claims were not captured by the existing pleading and were statute-barred.
View all Emily's cases
News
McEwan Partners is proud to be listed in The Legal 500 Canada 2024 in the following categories: Dispute Resolution in British Columbia: (Tier 3) McEwan Partners Hall of... Read more


Justice Stephens dismissed the injunction application, finding that the applicants had failed to establish a strong prima facie case that there was a contract that required the University to... Read more

View all Emily's news