Emily A. Kirkpatrick
*
Partner
*Practicing through a law corporation.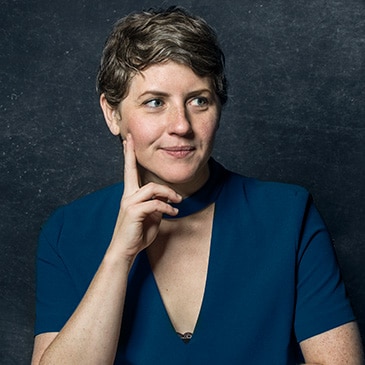 Biography
Emily Kirkpatrick maintains a general civil litigation and administrative practice, with a particular focus on corporate, commercial and class action matters.
She has experience working with clients on a wide range of issues including shareholder disputes, class action defense, contract disputes, product liability, employment issues, environmental matters, franchise agreements, leases, debt recovery, and municipal and other government relations. Emily has also advised and represented clients involved in various regulated industries including securities, pharmaceuticals, and energy. She has appeared as counsel at various levels of court in BC and Ontario, as well as before the Federal Court, and administrative and regulatory tribunals.
Emily's mediation and arbitration experience includes both domestic and international commercial matters on a range of issues including securities, real property disputes, and licensing agreements.
Emily is Vice Chair of the British Columbia Regional Advisory Committee of the Advocates' Society, and sits on the editorial board of the Commercial Litigation and Arbitration Review. She is also a past member of the Law Reform, Court Services, Government Relations, and Resolutions and Bylaws Committees of the Canadian Bar Association, BC Branch, and the Young Advocates' and National Standing Committees of the Advocates' Society, and the Advocates Club.
Emily is a regular contributor to various CLE programs and publications, including in the areas of class actions, expert evidence, professional regulation, and arbitration. She is a former clerk of the British Columbia Supreme Court and a past participant in the British Columbia Inns of Court Program.
Recognition

Benchmark: Future Litigation Star, 2018

Education

JD, University of Toronto (2007)
BA (Hons), Queen's University (2004)

Associations

Member, Canadian Bar Association (2008-present)
Member, Advocates' Society (2008-present)
Member, British Columbia Regional Advisory Committee, Advocates' Society (2016-present)
Executive Committee Member, Class Actions Practice Group, Advocates' Society (2016-present)
Member, Advocates' Club (2016-present)
Member, Young Canadian Arbitration Practitioners (2017-present)

Bar Admissions

British Columbia, 2012
Ontario, 2009
Notable Cases
Basha Sales Co. Ltd. v. Adera Equities Inc., 2017 BCSC 1715, successfully represented the Adera Group and executives in bringing application for special costs arising from summary trial dismissal of a claim by owners of a residential development against the developer and adjacent property owners for additional parking stalls in a shared underground parking facility.
Zellstoff Celgar Limited Partnership v. British Columbia Hydro and Power Authority, 2015 BCCA 497, concerning the British Columbia Utilities Commission's jurisdiction and reasonableness in approving third party restrictions imposed through a power purchase agreement between BC Hydro and FortisBC.
Arkansas Teachers Retirement System v. Lions Gate Entertainment Corp., 2016 BCSC 432, successfully represented Lions Gate in defeating an application to bring a derivative action in the company's name against current and former directors and officers, arising out of the attempted takeover of Lions Date by Carl Icahn in 2010.
Fanshawe College v. AU Optronics, 2015 ONSC 3414, in proposed class proceeding on behalf of purchasers of liquid crystal display products, successfully opposed motion to add a new plaintiff on the basis that the proposed plaintiff's claims were not captured by the existing pleading and were statute-barred.
In the matter of the Ontario Energy Board Act, 1998 S.O. 1998, c. 15 (Schedule B); and in the matter of an Application by Marie Snopko, [et al], EB-2011-0087, concerning the jurisdiction of the Ontario Energy Board and standing of persons before it concerning gas storage agreement, successfully moved for summary dismissal of claims advanced by applicants.
Novopharm v. Canada (Minister of Health), 2010 FC 156, on behalf of Pfizer Canada Inc., successfully argued for costs following withdrawal of application while decision on merits under reserve.
View all Emily's cases
News
McEwan Partners are pleased to announce that Owen James and Emily Kirkpatrick are both named as Future Stars in the 2019 edition of Benchmark Litigation's 40 & Under Hot... Read more


The Advocates' Society was formed in 1963 in Toronto and was established to ensure the presence of a courageous and independent bar, and the maintenance of the role of... Read more

View all Emily's news