Brendan Coffey
Associate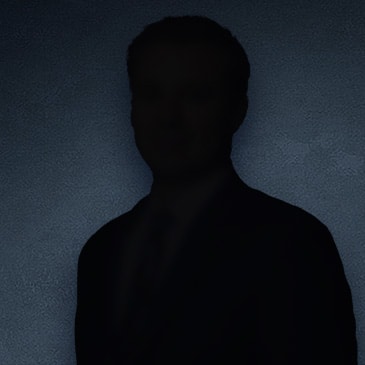 Biography
Brendan Coffey practices general litigation with a focus on quasi-criminal, administrative, and appellate law. Perfectly bilingual, he serves clients in French and English.
A member of both the Law Society of British Columbia and the Law Society of Ontario, Brendan has appeared at all levels of court in Ontario, as well as the Cour du Québec and the Québec Court of Appeal.
Prior to joining McEwan partners, Brendan worked as a criminal defence lawyer for a prominent firm in Ottawa. There, he successfully defended clients charged with a wide range of criminal offences, from all manners of assault to trafficking, firearms-related offences, and homicide.
In addition to his trial practice, Brendan carried an appellate practice with both summary conviction appeals and appeals to the Ontario and Québec Court of Appeal. He has also acted for inmates across Ontario before the Parole Board of Canada.
A firm believer in cross-examination as the engine of truth, Brendan draws on his unique experiences to the benefit of his clients.
Brendan received his J.D. from Queen's University. A former captain of the varsity football team, you can find Brendan cheering on his beloved Gaels on Saturday afternoons.
Originaire de Montréal, Brendan se fait un plaisir de servir ses clients dans la langue officielle de leur choix.
Education

JD, Queen's University (2019)
BA, Political Studies, Queen's University (2017)

Associations

Member, Criminal Lawyers Association
Member, Law Society of Ontario
Member, Law Society of British Columbia

Bar Admissions

British Columbia, 2023
Ontario, 2020
Notable Cases
Brendan was successful on behalf of the respondent, reinstating the acquittal entered at trial, which had been overturned on summary conviction appeal. Court of Appeal for Ontario ruled that the summary conviction appeal judge failed to properly apply relevant principles to a Crown appeal from an acquittal and incorrectly substituted factual findings with her own. The summary conviction appeal judge was Madam Justice O'Bonsawin, now of the Supreme Court of Canada.
R v Tristan Campbell, [unreported decision]
Brendan was successful on behalf of the accused, charged on a multi-count indictment which alleged second degree murder and two counts of attempted murder. The accused pled guilty to manslaughter on the first day of trial. The Crown did not accept that plea.The accused, who had been subjected to racial slurs and threats on his life in the 24-hours preceding the commission of the offence, raised the defence of provocation. In these unique circumstances, the defence was put to the jury.Following a 4-week trial, the jury delivered verdicts of not-guilty on both counts of attempted murder and were hung on the count of murder. A mistrial was declaredThe Crown subsequently accepted a plea to manslaughter.
Media Coverage:
Killer snapped after abuse, slurs, defence alleges in BBQ murder
Mistrial declared over shooting death at Ottawa barbecue
Guilty plea in fatal shooting at 2018 backyard barbecue
Brendan succeeding in obtaining an acquittal following trial on 7-count indictment alleging serious assaults. Crown tendered video footage which purportedly showed portions of the alleged incident. That evidence was rejected by the Trial Judge owing to serious issues with the witness' reliability raised during cross-examination.
View all Brendan's cases