Samantha Chang
Associate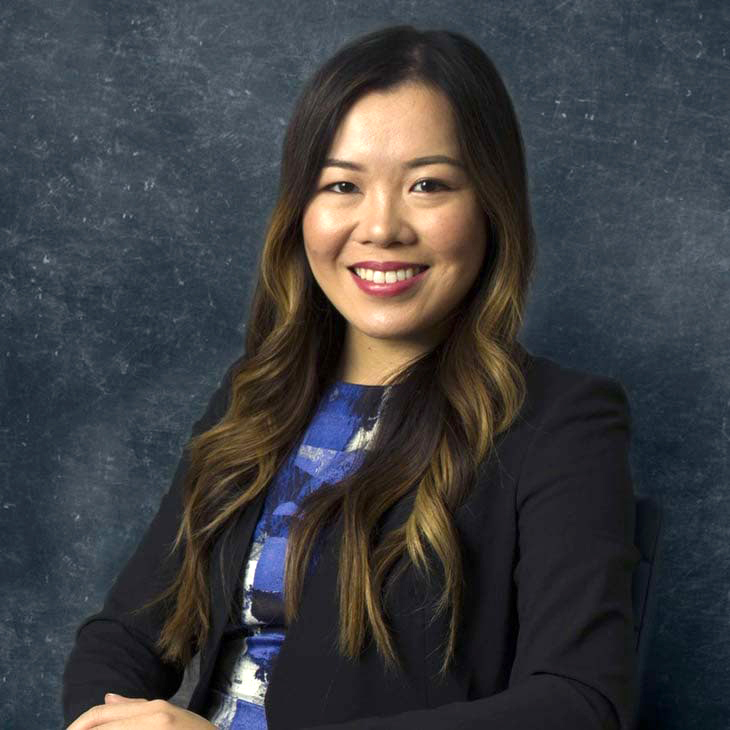 Biography
Samantha Chang is a litigation and dispute resolution lawyer with particular focus on corporate-commercial and securities litigation.
Samantha regularly represents private and public clients across a broad range of industries. She advises clients in complex commercial litigation involving shareholder disputes, proxy fights, investment accounts, contractual disputes, intellectual property disputes, and competition law. She has acted as litigation counsel in obtaining court approval of plans of arrangement. Samantha has appeared as counsel in applications, trials, and appeals in all levels of court in British Columbia and in Federal Court, as well as in commercial arbitrations.
Before joining McEwan Partners, Samantha practiced at an international law firm in Vancouver, where she acted as junior counsel in one of the most prominent competition law class actions in Canada.
Samantha is the Vice President of the Executive Board of the Vancouver Bar Association and a member of the the CBABC Women Lawyers Forum Executive.  She is also a contributing editor of The Advocate.
Samantha is fluent in Cantonese.
Recognition

Brian Tsuji Graduating Award in Law Award, 2013

Education

JD, University of British Columbia (2013)
B. Comm. Marketing, McGill University (2009)

Associations

Member, Canadian Bar Association (2010-present)
Member, Trial Lawyers' Association of British Columbia (2015)
Member, Professional Women's Network (2015)
Member, American Bar Association (2016)
Vice President, Vancouver Bar Association (2019)
Director, Vancouver Bar Association (2017-2019)
Member at Large (Mentoring Committee; Awards Committee), Canadian Bar Association Women Lawyers Forum Executive (2017)
Member, Advocates' Society (2017)

Bar Admissions
News
On December 3, 2019, Ken McEwan, Q.C., Samantha Chang, and Will Stransky successfully opposed an application for an interlocutory injunction and obtained costs of the application payable in any... Read more


In Yi Teng Investment Inc. v. Keltic (Brighouse) Development Ltd., Ken McEwan, Q.C., Emily Kirkpatrick, and Samantha Chang, acting on behalf of the developer Keltic, succeeded in its application... Read more

View all Samantha 's news