Eileen M. Patel
Partner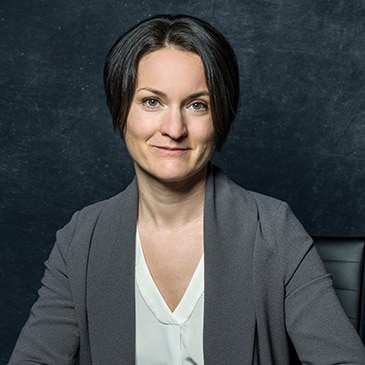 Biography
Eileen Patel has a general litigation practice. She focuses on the area of commercial litigation, but also has experience in administrative law matters. Eileen's practice areas are diverse, reflecting a generalist approach.
She has represented clients in shareholder disputes, contract disputes, civil fraud actions, estate litigation, class actions, challenges to municipal by-laws, strata disputes, and a variety of other matters. She has appeared as counsel in both trial and appellate courts, including the Supreme Court of Canada. Eileen has contributed to CLE publications and seminars in the areas of administrative law and the law of restitution.
As a former clerk to justices of the British Columbia Court of Appeal and then to Chief Justice Beverley McLachlin, she has a particular interest in appellate advocacy. Eileen graduated from the University of British Columbia Law School as a Westbrook Scholar and was the 2009 Law Society Gold Medalist.
Education

JD, University of British Columbia (2009)
BA (Hons), Simon Fraser University (2003)

Associations

Member, Canadian Bar Association (2011-present)

Bar Admissions

British Columbia, 2011
Ontario, 2011
News
We are pleased to announce that Eileen Patel has joined our partnership, effective July 1, 2019. Eileen, a gold medallist at the University of British Columbia, and former law... Read more


McEwan Partners is pleased to have achieved a successful out of court resolution for its client, Tantalus Labs Inc., with respect to Tantalus's planned expansion of its state of... Read more

View all Eileen's news