David McEwan
Associate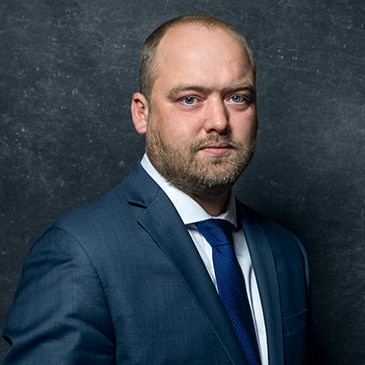 Biography
David McEwan has a general commercial litigation practice, with a particular emphasis on shareholder remedies, director and officer liability, professional liability, contract disputes, injunctions, and fiduciary duty claims.
He has appeared and argued cases before all levels of court in British Columbia. As well, David has considerable experience in commercial arbitrations and mediations.
David has argued a number of criminal appeals and has appeared as counsel for the British Columbia Civil Liberties Association.
David is also a member of the Law Society of British Columbia, the Canadian Bar Association, the Advocates' Society, and is a director of the Law Courts Inn.
Education

BA, Dalhousie University (2006)
JD, University of Toronto Faculty Law (2010)

Associations

Director, Law Courts Inn
Member,  Law Society of British Columbia
Member, Canadian Bar Association
Member, Advocates' Society

Bar Admissions
News
The defendant Pensionfund, is the landlord/manager of the Coquitlam Centre, and terminated Hudson's Bay's lease agreement for non-payment of rent, and seized control of the retail location. Hudson's Bay... Read more


The plaintiff was the defendant's lawyer. David McEwan (with Brent Olthuis) acted for the defendant. Over a period of six months in 2016, the plaintiff became infatuated with the... Read more

View all David's news